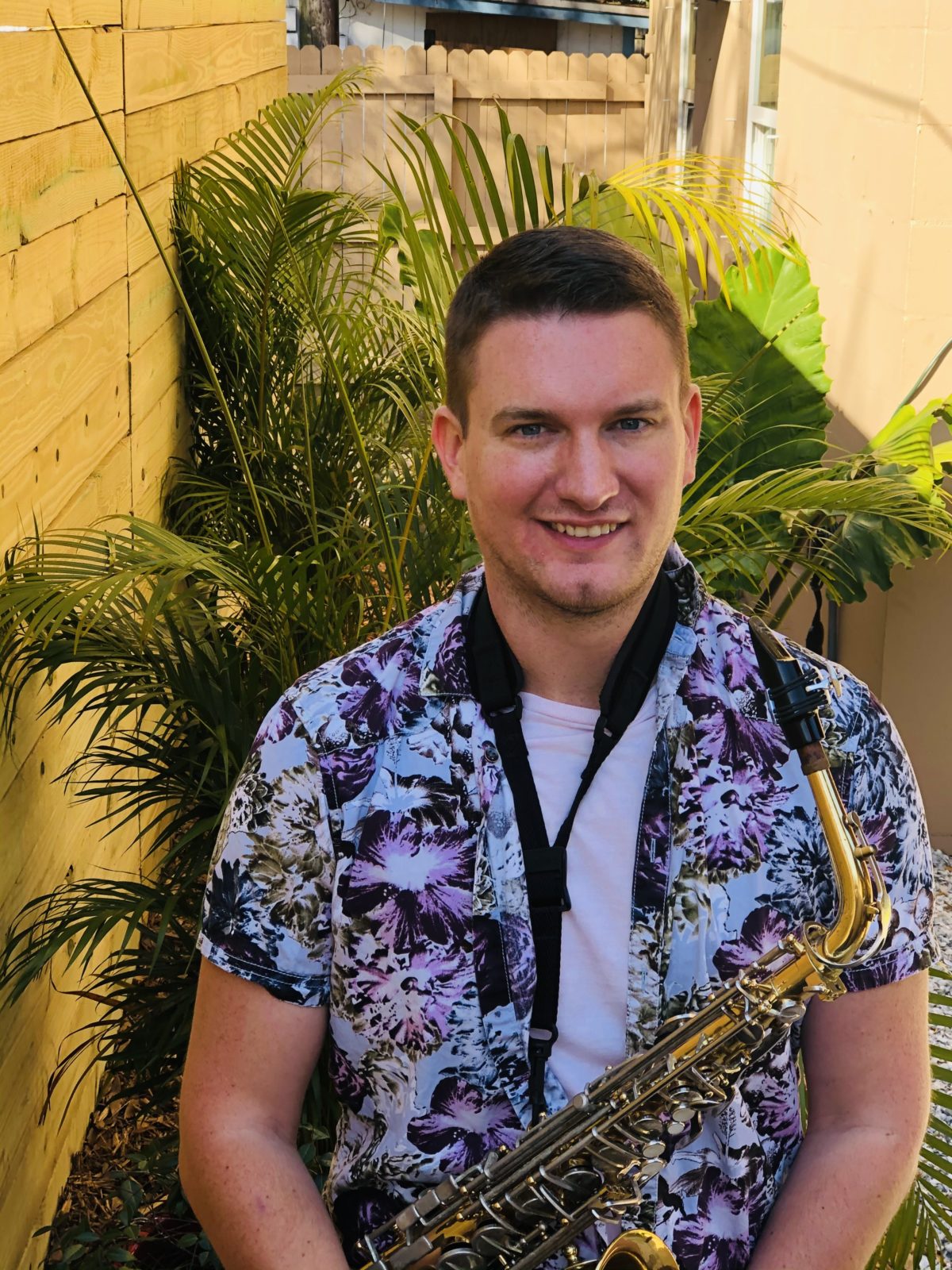 Hello fellow and prospective musicians!
I joined the Tampa Bay Pride Band because concert band has always been a huge passion of mine, and I wanted to strengthen that passion with fabulous musicians and people that are in the Greater Tampa Bay Area. I moved here from Omaha, NE and wanted (more like needed) to make friends! I have been with the band for about a year and a half now, with hopefully many more to come!
What I enjoy most about being in a community band is, as the name implies, the sense of community it fosters from people with diverse backgrounds. There are members from all walks of life who are unified by the magical thread of music, and I find that so beautiful!
My favorite composer that I have been exposed to so far has been John Mackey. He has a distinctive sound that is a sort of 'contained chaos' that resonates with me. His pieces have challenged me to find the finer details in music, and to ALWAYS keep track of time signatures and accidentals!
You should join the Tampa Bay Pride Band if you want to have an absolute blast creating music with other likeminded and passionate individuals! It doesn't matter if you haven't touched your instrument in years, brush the cobwebs off and get your butt down here for the first rehearsal of the year!!!! We are a supportive bunch 😉