Tampa Bay Pride Band and Tampa Bay Symphonic Winds
Empowered by Pride. United by Community. Inspired by Music.
The Tampa Bay Pride Band was born from the desire to have an outstanding musical ensemble affiliated with the LGBTQ+ community serving as a point of pride for ALL members of the Tampa Bay community. We intend to present and promote music of the highest quality with an outstanding concert program, marching band, and color guard. We partner with other musicians and ensembles in the state of Florida to represent the LGBTQ+ community in Pride events, parades, free outdoor concerts, and professional networking with local, state, and national organizations. We hope you'll join us to make great music as a point of pride for community bands in the Tampa Bay area. Contact us to become a part of this exciting, all-inclusive ensemble.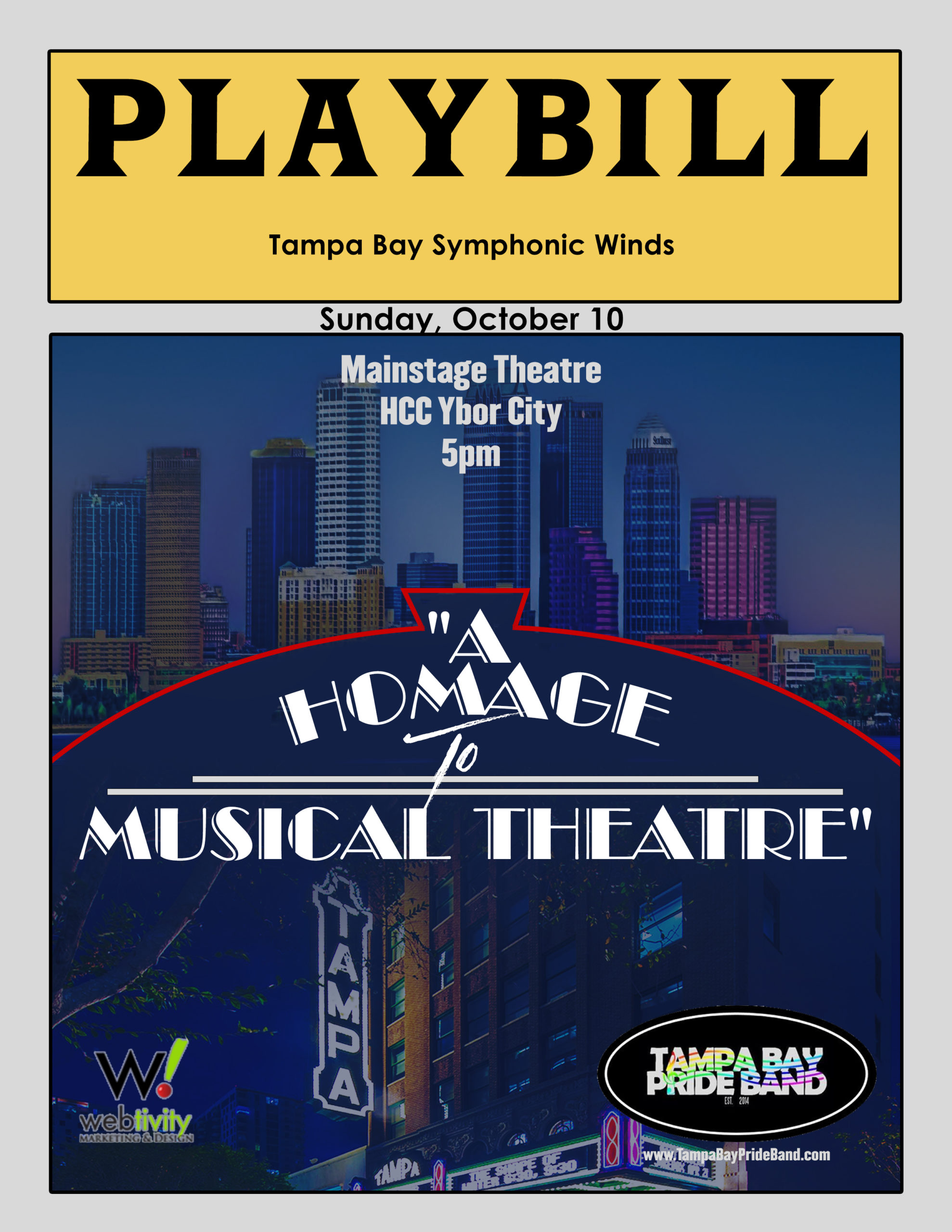 October 10, 2021 at 5:00 PM
Playbill: A Homage to Musical Theatre
Tampa Bay's very own Tampa Bay Symphonic Winds will take the stage for their first concert of the season. About…
View Details
Major Sponsors & Supporters
Support Us
Magnificent music. Insider privileges. Exclusive events. The rewards of membership await you!
Donate
Become a Sponsor