Welcome To Tampa Bay Pride Band
PRESENT AND PROMOTE MUSIC OF THE HIGHEST ARTISTIC QUALITY.
The Tampa Bay Symphonic Winds is a performing ensemble consisting of members of the woodwind, brass, and percussion families of instruments along with string bass. The concert band repertoire includes a wide variety of original wind band compositions, orchestra transcriptions/arrangements, light thematic and popular tunes. Our ensemble performs five different concerts throughout the year.
July 30, 2018
New Year Kick-off
Hello Tampa Bay Pride Band! We hope you all have had a wonderful summer thus far! The TBPB has been…
View Details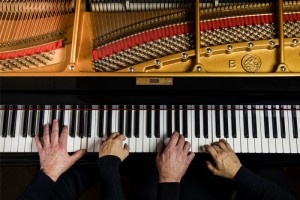 September 30, 2018 at 7:30 PM
The Piano Wo/Man Concert
The Tampa Bay Symphonic Winds first concert of their fifth season is entitled "Piano Wo/Man". This will be ​a concert…
View Details
Support Us
Magnificent music. Insider privileges. Exclusive events. The rewards of membership await you!
Learn More