"In The Pale Moonlight"
October 08, 2022
4:00 PM
$0-17
About the Concert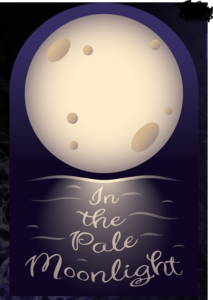 "In The Pale Moonlight"
Featuring: Tampa Bay Symphonic Winds and Jazz Band
Tampa Bay Pride Band welcomes you to our 8th season here in historic Ybor City. TBPB starts the season with our Fall Concert, "In The Pale Moonlight" October 8th, 2022 at 4pm in the Mainstage Theatre of Hillsborough Community College in Ybor City.
For centuries, people have believed that the Moon affects human behaviors. It is understood that the Moon affects life on Earth in three main ways: time, tides and light.
There is also a diverse world full of fascinating adaptations relating to tides and the unique properties of moonlight. Fluctuating light levels reflected by the Moon also have a startling impact on life on Earth. Human and animal physiology are subject to seasonal, lunar, and circadian rhythms. The Moon makes Earth a more livable planet by moderating our home planet's wobble on its axis, leading to a relatively stable climate. It also causes tides, creating a rhythm that has guided humans for thousands of years.
Much like the Moon, music has many effects on humans' thoughts, moods, and behaviors. This fall, the Tampa Bay Symphonic Winds presents, In the Pale Moonlight. This concert explores, through music, the many thoughts, moods, and mythical stories the Moon and its cycle can have on humans. From the classical Clair de Lune by Debussy arr. by Blair to Ghost Train by Eric Whitacre, Tampa Bay Symphonic Winds invites you to join us for, In the Pale Moonlight. Our concert will also include pieces performed by our very own Jazz Band.
Come on down to historic Ybor City and celebrate diversity through music. Tickets are on sale for $12. Children 12 and under are free. We want to thank our Title Sponsor Webtivity Marketing and Design. REFER A FRIEND! You're both eligible for up to $350 credit.
Go to Webtivity Special – Website for details. We want to thank you all our sponsors and donors for their continued support in our program. Lastly, we want to say a special thank you to Ybor City Development Corporation, Arts Council of Tampa Bay, and support from the Hillsborough County Board of County Commissioners.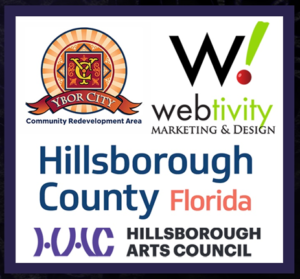 Program
Program to be announced