Music & Arts Festival
About the Concert
As part of the Tampa Pride Festival and Parade in Ybor City, the Tampa Bay Pride Band will present the Pride Music & Arts Festival on Friday, March 9, 2018 on the Ybor City campus of Hillsborough Community College. The Festival will begin at 5:30 pm in the HCC Art Gallery where local artists will display visual arts that showcase pride and diversity.  All participating artist will have free entrance to the band's concert. At the gallery, guests will have the opportunity to vote for the work(s) they would like to see displayed throughout the city of Tampa during the month of March.
Following the art show, the Tampa Bay Symphonic Winds will perform on the main stage of the HCC Performance Hall beginning at 7:30 pm.  The concert will feature guest soprano Kyla Bailey, guest marimba soloist Kevin Von Kampen, and guest conductor Kim Mieder. Directing the event is the founder, artistic director, and conductor of the Tampa Bay Pride Band, Mr. David Triplett-Rosa. In addition to the Festival in March, the Tampa Bay Pride Band will be hosting an instrument donation drive throughout January and February.  As an outreach project, we are asking for donations of gently used musical instruments to benefit the secondary instrumental programs of Hillsborough County Schools. Donations can be made at Middleton High School.
We look forward to seeing you at the Pride Music & Arts Festival!
For more details please contact:
TampaBayPrideBand1@gmail.com
813-922-5449
PO. BOX 4061, Tampa, FL 33677
Empowered by Pride. United by Community. Inspired by Music.
Rehearsal Schedule
Monday Jan. 8 7pm-9pm FIRST REHEARSAL OF NEW SEASON
Monday Jan. 15 7pm-9pm NO REHEARSAL MLK DAY
Monday Jan. 22 7pm-9pm
Monday Jan. 29 7pm-9pm
Monday Feb. 5 7pm-9pm
Monday Feb. 12 7pm-9pm
Monday Feb. 19 7pm-9pm
Monday Feb. 26 7pm-9pm
Monday Mar. 5 th 7pm-pm
Friday March 9th Music & Arts Festival at HCC Ybor Call Time 5:30pm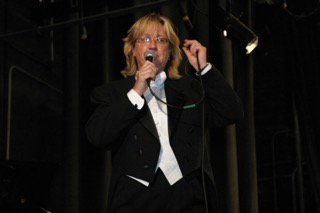 Program
Night On Fire by John Mackey
An Irish Rhapsody by Clare Grundman
Empire by Julie Giroux
David by Stephen Mellilo
Four Scottish Dances by Malcolm Arnold
Shenandoah by Frank Ticheli
Concerto No. 2 Mvt 3 for Marimba by David Gillingham
Featured Artist