6th Annual Pride Music and Art Festival
March 05, 2023
5:00 PM
$$20 in advance, $25 day of the festival (Children 12 and under are free)
About the Concert

6th Annual Pride Music and Art Festival
Tampa Bay Pride Band and Tampa Bay Symphonic Winds presents "The Roots of Man"
Art Show: 5:00pm
Concert: 7:30pm
Featuring: Tampa Bay Symphonic Winds
Feature Guests: Tampa Brass Band
"The Roots of Man" is the theme for the 6th Annual Pride Music and Arts Festival presented by the Tampa Bay Pride Band. The title is a play on the word "Roots," representing the heritage that inspires the music that we perform, the roots found in human culture and the human connection to the natural world. This theme allows our listener to alternate between an urban root of the past and connection to the distinct elements within and out of our world, empowering and compelling our audience to draw comparisons and contrasts themselves. This theme can be a vessel that allows other composers with different backgrounds, who have similar creative ideas, to be showcased.
Blue Shades by Frank Ticheli's is inspired by the traditional African American Jazz music that he heard so often while growing up near New Orleans. Blue Shades was his opportunity to express his own musical style in this medium. The work, however, is heavily rooted by the Blues: "Blue notes" (flatted 3rds, 5ths, and 7ths) are used constantly. At times, Blue Shades clearly demonstrates itself as a tribute to the Big Band era.
During this PMAF we have thie piece, and other selections to express our theme. We will also be joining with several local artists to express the view of what diversity means to them through their original art. The evening consists of small ensembles, artists, unique performers and more. These works showcased in the festival, both music and art are important to share with our community and be loved by all.
Raffle
We will also have a raffle area with baskets prepared by each section of our band, as well as items donated by local businesses. Raffle tickets will be available for purchase at the event and submitted for the items of your choosing.
---
Come on down to historic Ybor City and celebrate diversity through music. Tickets are on sale for $20. Children 12 and under are free through March 4th online. Tickets are $25 March 5th online or in person and children 12 and under are free. We want to thank our Title Sponsor Webtivity Marketing and Design. REFER A FRIEND! You're both eligible for up to $350 credit.
Go to Webtivity Special – Website for details. We want to thank you all our sponsors and donors for their continued support in our program. Lastly, we want to say a special thank you to Ybor City Development Corporation, Arts Council of Tampa Bay, and support from the Hillsborough County Board of County Commissioners.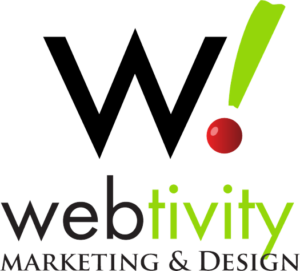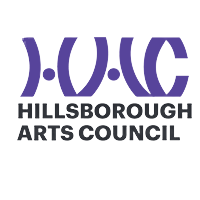 Program
Program to be announced